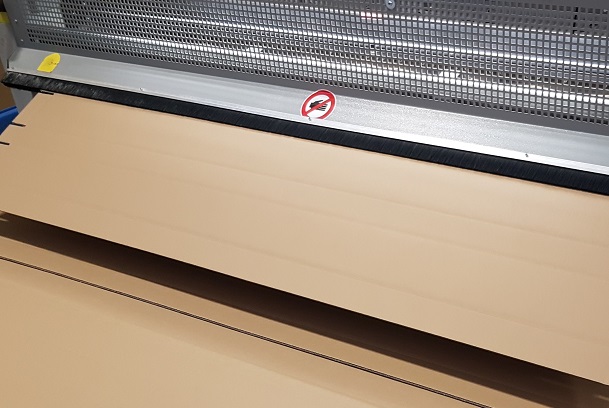 Choosing corrugated cartons or boxes for packing your products is advisable when you're delivering goods over long distances. As compared to cardboard, corrugated cartons are much more durable, resistant to abrasions and damage, and lightweight with a high strength to weight ratio. This factor is crucial when you're trying to economize on weightage while ensuring that products reach the consumer in perfect condition. Most importantly, corrugated carbon lends a professional appeal and is cost effective. When you're serving consumers concerned about going green, using 100% recyclable paper is the best way to indicate your commitment to conserving the environment.
Corrugated Cartons Are Built with Three Layers of Paper
Corrugated cartons and boxes are specially constructed using three layers of premium-quality paper with an inner layer, an outer layer, and fluting with a ruffled layer that provides tensile strength, some amount of insulation, and protection from impacts. Our cartons are suitable for a wide selection of industries. You can choose from boxes in 3PLY, 5PLY, and 7PLY made with top-grade paper on fully-automated state-of-the-art machinery.
Corrugated Cartons are Entire Customizable According to Your Needs
Possibly the best advantage of using corrugated cartons is that the material can be customized as packaging solutions of all dimensions and sizes. You can order larger sizes to just about any kind of products, including sports equipment, thermal insulation products, food and beverages, electronics, and much more.
For more information about the best packaging solutions for your particular industry and products, get in touch with us at Vasco International.